Pet Services
Why does my dog need a walker?
Dog walking is the most common and universal way to exercise your dog. This helps to improve cardiovascular health, bones and muscles and reduce stress. Simply having your dog walked a few times a week could offer dogs numerous health and social benefits.
Your Dog will Benefit!
A regular walk is extremely important for your pet's health. Obesity in pets is associated with a number of medical complaints including osteoarthritis, cardiovascular disease, liver disease and insulin resistance.
Most dogs need to be walked at least once each day, though some dogs, particularly very active dogs, may require more. The breed of dog you have, as well as its level of fitness and age, will also determine how long and how vigorous the walk should be. Aging pets must be kept as agile and fit as possible but may not be inclined to exercise without encouragement.
A walk can make a dog very happy, they love to check out the sights and smells and will really look forward to spending time outdoors. A dog that doesn't receive sufficient exercise can easily become bored or destructive.
Just like humans, a dog's mind must be kept active to be healthy and happy to. Regular daytime activity provides mental stimulation through investigation.
Puppy Visits and Walks
Dogs are social animals. It is in their nature to investigate others. They should be encouraged from a young age to appropriately greet and interact with other dogs and people while on walks. These positive experiences also help the dog to behave appropriately when greeting visitors to your home, or when the dog is with you elsewhere.
Puppy visits can also help to potty train your puppy. Puppies cannot hold their bowels or bladders for long periods of time and statistics indicate that puppy pads can give a puppy mixed signals and in time, the puppy will take longer to train. Puppy visits can also be a helpful tool in crate training your new addition and leave you with a sense of relief knowing that your little one is not at home chewing your best shoes.
Making sure your puppy gets plenty of exercise is one of the best ways to prevent behaviour problems. At least two walks daily help prevent destructiveness, separation anxiety and other common behaviour disorders.
We are flexible to your needs and will be happy to assist with other requirements that may not be included in this list… we are here to make your busy life that much easier. Let US know what YOU need.
Two Locations to Serve you better!
Pickering-Rouge Valley,
Petticoat Creek Conservation Area and Pickering
South Ajax
Please note:
A $5.00 travel fee will apply for clients living outside of our service areas in Pickering-Rouge Valley.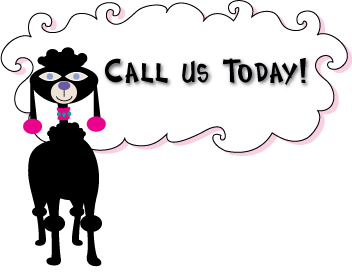 Leading Ladies Premier Pet Services is here to assist you with any of your pet needs. All of our services include email updates, including a photo of your animal, refreshing food and water, clean up of litters and accidents and for those on vacation, alternating lights, as well as watering of house plants and mail collection.